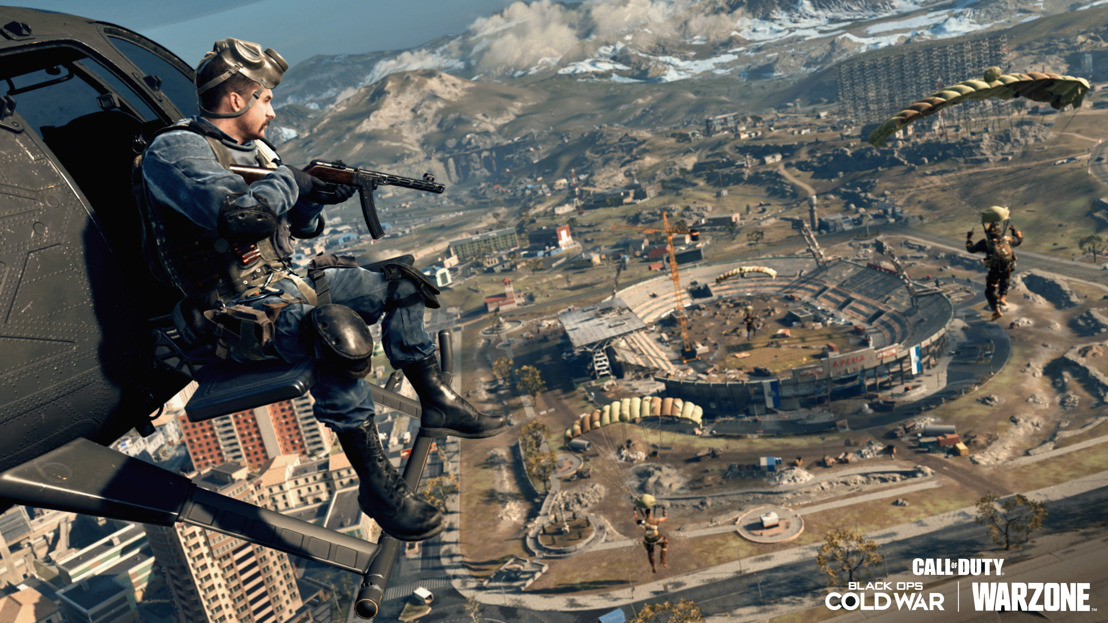 Call of Duty: Warzone experimenta la mayor actualización hasta la fecha mientras la Temporada Tres de Warzone y Black Ops Cold War lanzan la oferta de contenido gratuito más ambiciosa en la historia de Call of Duty
Warzone cruza 100 millones de jugadores, las ventas de juegos premium de la franquicia Call of Duty superan las 400 millones de unidades hasta la fecha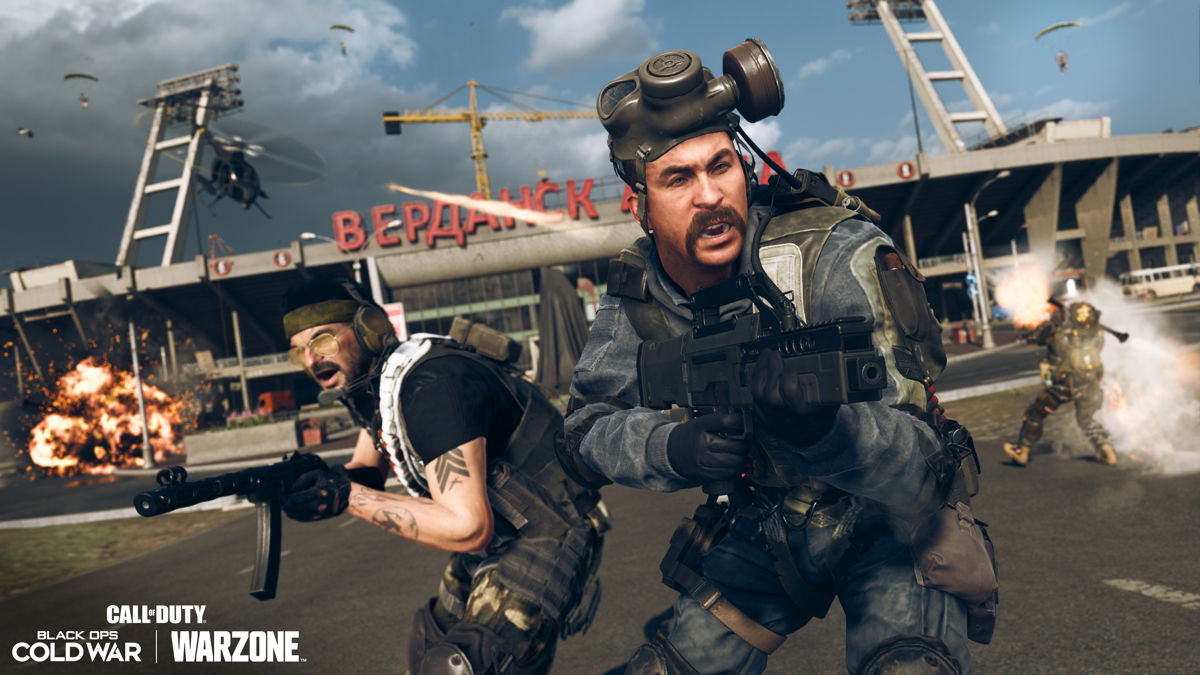 La Temporada Tres de Call of Duty®: WarzoneTM y Call of Duty®: Black Ops Cold War se lanza el día de hoy junto con la oferta de contenido gratuito más ambiciosa en la historia de Call of Duty®. La Temporada Tres marca una gran celebración para Call of Duty: WarzoneTM, que ha superado los 100 millones de jugadores desde su lanzamiento el año pasado. La experiencia de Battle Royale gratuita para todos que los fanáticos conocen y aman, recibe su mayor transformación hasta ahora, viajando a 1984 y la Guerra Fría.
El nuevo Warzone presenta cambios masivos, que incluyen ubicaciones nuevas y reinventadas, nuevas opciones de juego y optimizaciones profundas en todo el mapa, ya que casi todos los edificios, superficies y objetos se han tocado para brindar una experiencia de juego más fluida. En Black Ops Cold War, durante la Temporada Tres, los jugadores experimentarán nuevos mapas y modos Multijugador, el próximo capítulo de Call of Duty Zombies en Outbreak y una gran cantidad de equipo nuevo para usar en las batallas que se avecinan. Este es solo el comienzo con más contenido, eventos y sorpresas por venir esta temporada y más allá.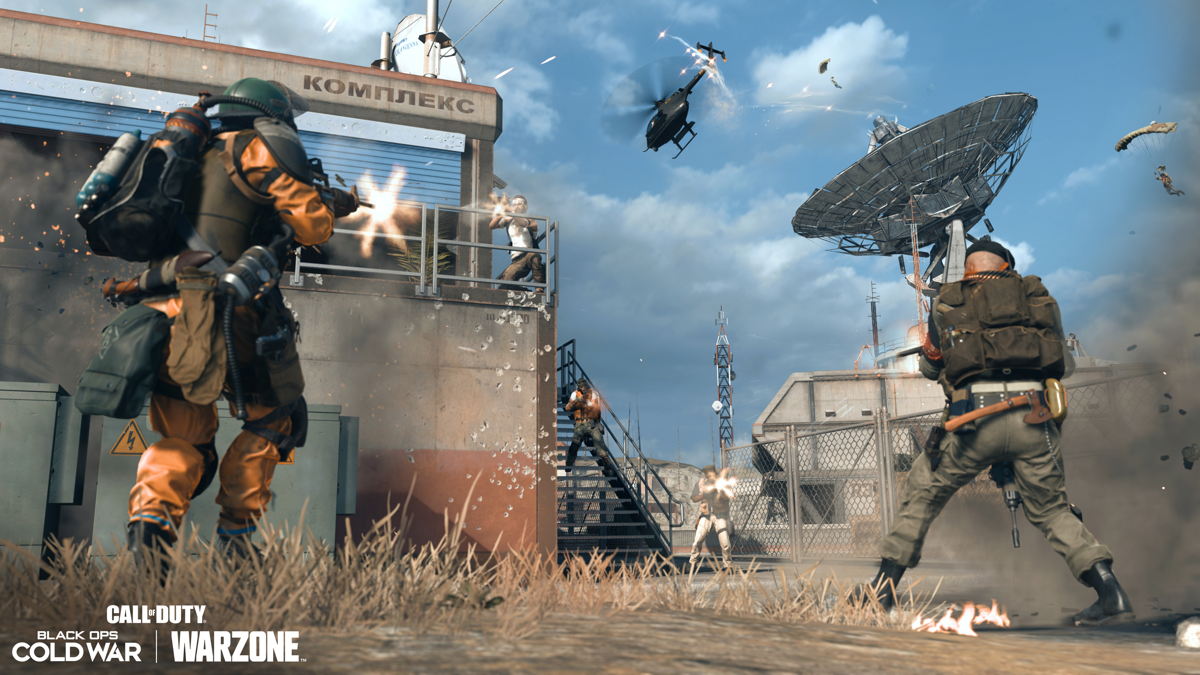 "El lanzamiento de Warzone ha reinventado Call of Duty. En poco más de un año, más de 100 millones de jugadores de todo el mundo se han sumado a jugar a Warzone juntos y, a partir de hoy, lo llevaremos a un nuevo nivel", dijo Rob Kostich, presidente de Activision. "La Temporada Tres trae una gran cantidad de contenido y nuevas actualizaciones, la mayor cantidad desde su lanzamiento, a Warzone a medida que se transforma en 1984, mientras que también traemos una enorme cantidad de contenido nuevo y gratuito a Black Ops Cold War. Gracias a nuestros fans en todas partes, hoy es una celebración para nuestra comunidad. Hay mucho más por venir esta temporada y más allá, prepárate".
La celebración masiva de la comunidad de la Temporada Tres que tiene lugar hoy es la culminación de semanas de eventos dentro de Warzone que llevaron a oleadas de zombis que superaron a Verdansk, su eventual detonación nuclear y su transformación final, y los jugadores de Call of Duty estuvieron allí para cada parte de ella.
Durante semanas, los jugadores han luchado contra los zombis en todo Warzone, mientras siguieron su progreso a través de los Protocolos de Contención y las Zonas de Corrupción.
Ayer, cuando la horda de zombis alcanzó su punto de inflexión, millones de jugadores experimentaron un evento en el juego que desencadenó una explosión nuclear que diezmó todo el mapa de Warzone, cuando Verdansk se oscureció.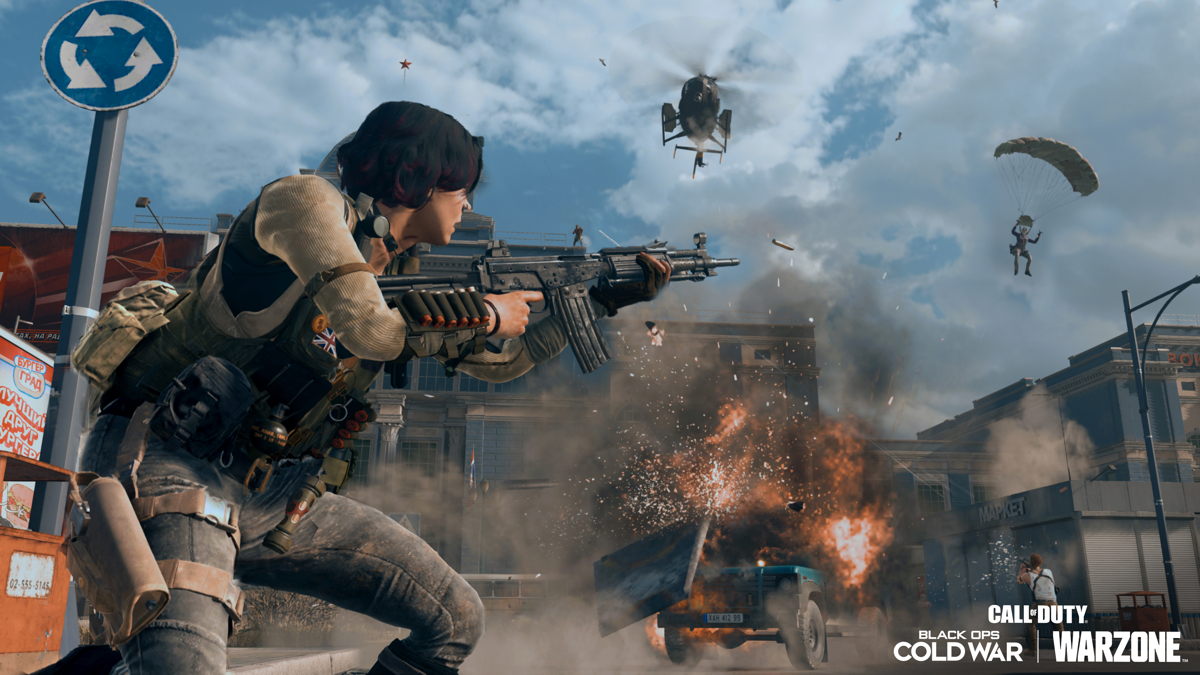 A raíz de esto, los jugadores de Warzone fueron transportados a Isla Renacimiento, donde una serie de pistas misteriosas en el juego y mensajes ocultos ayudaron a los jugadores a descubrir los secretos restantes del evento y a comprender lo que realmente sucedió en Warzone, lo que finalmente transportó a todos a Verdansk en el año 1984. y el muy esperado lanzamiento de la Temporada Tres.
A medida que la nueva experiencia de Warzone se lanza oficialmente hoy, la celebración de la comunidad continúa mientras los jugadores se conectan para jugar todo el nuevo contenido de la Temporada Tres, incluido el nuevo mapa Verdansk 1984 Warzone y una gran cantidad de contenido Multijugador y Zombies nuevo en Black Ops Cold War.
Los fanáticos pueden conseguir la información más reciente a través de @CallofDuty en Twitter, Instagram y Facebook, o visitar www.callofduty.com. Los espectadores también pueden dirigirse a Twitch.tv/callofduty para ver acción en vivo, incluido el torneo Gold Rush de Atlanta FaZe por $100,000 dólares.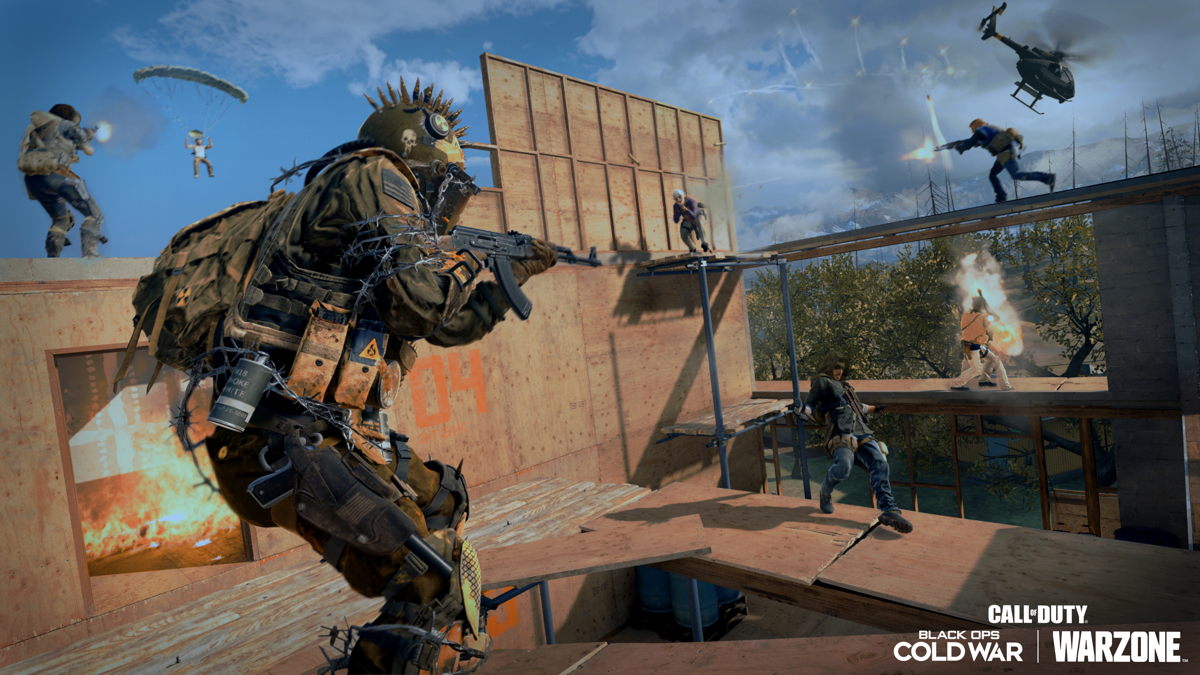 Los fanáticos de todo tipo encarnan el espíritu de "¡Let's Go!" cuando se unen para jugar Call of Duty juntos. Para celebrar el lanzamiento de la Temporada Tres, varios súper fanáticos de Warzone en los mundos del hip-hop, juegos y los deportes profesionales, incluidos AJ Tracey, Dennis Schroder, Druski, Gunna, Jack Grealish, Jack Harlow, Michelle Viscusi, Mookie Betts, Nadeshot propietario del CDL Team LA Thieves, Rocky No Hands, Saweetie, Swae Lee y Young Thug se han unido con el famoso director de videos musicales Gibson Hazard en una nueva campaña llamada "Squad up the World" que captura la emoción del #Let's Go! que todos experimentamos cuando jugamos juntos Call of Duty (https://www.youtube.com/watch?v=oPEDbmP-Lx4).
Call of Duty: Warzone está integrado con Call of Duty: Black Ops Cold War y Call of Duty®: Modern Warfare®. Call of Duty y sus títulos son publicados por Activision, una subsidiaria de propiedad total de Activision Blizzard (NASDAQ: ATVI), y desarrollados por los estudios (en orden alfabético) Activision Shanghai, Beenox, Demonware, High Moon Studios, Infinity Ward, Raven Software, Treyarch y Sledgehammer Games.
Fuente: Comunicado de Prensa